Featured image via SA Music News
Coldplay recently dropped two singles, Orphans and Arabesque, from its highly anticipated album, Everyday Life; or shall we say "Al Hayah Al Yawmeya"? Not just that the album's name is translated to Arabic on the artwork, but the words "Salam w Hob", meaning "peace and love", also made it to the cover. That's not all; there's also going to be a song with an Arabic title, Bani Adam.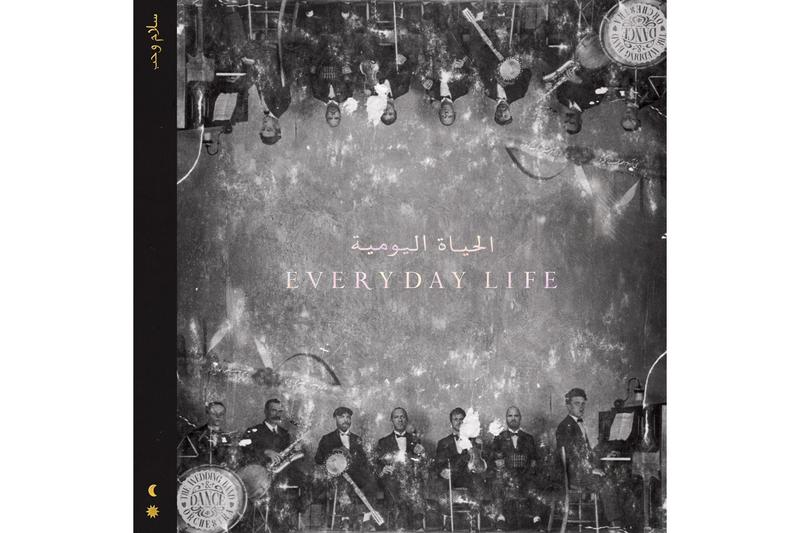 Via Hypebeast
Bani Adam in Arabic literally means "children of Adam" or "mankind". Redditers believe that Bani Adam could be inspired by, or based on, a Persian poem with the same title. So far, nothing has been said about this song, in particular, and it still remains a mystery. However, we know a little bit about Orphans.
Starting off the lyrics with "boom boom ka, buba de ka" brings thoughts about war to the table. Lead singer, Chris Martin, even described this as "the so much life bursting out on our planet" according to The Pop Song Professor. You can then listen to Martin sing about "Rosaleen of the Damascene" and her "baba", which means "father" in Arabic. This all makes us think that Coldplay might actually be singing about Syrian refugees being robbed of their "everyday life". In fact, this wouldn't come as a surprise as Coldplay's Aliens also addressed the refugee crisis. 
Coldplay has been resorting to odd approaches to promote their upcoming album. The British rock band unveiled the track-list in North Wales Daily Post and in other newspapers around the world. The band even posted a letter signed by its four members on Instagram that read, "For the last 100 years or thereabouts we have been working on a thing called Everyday Life."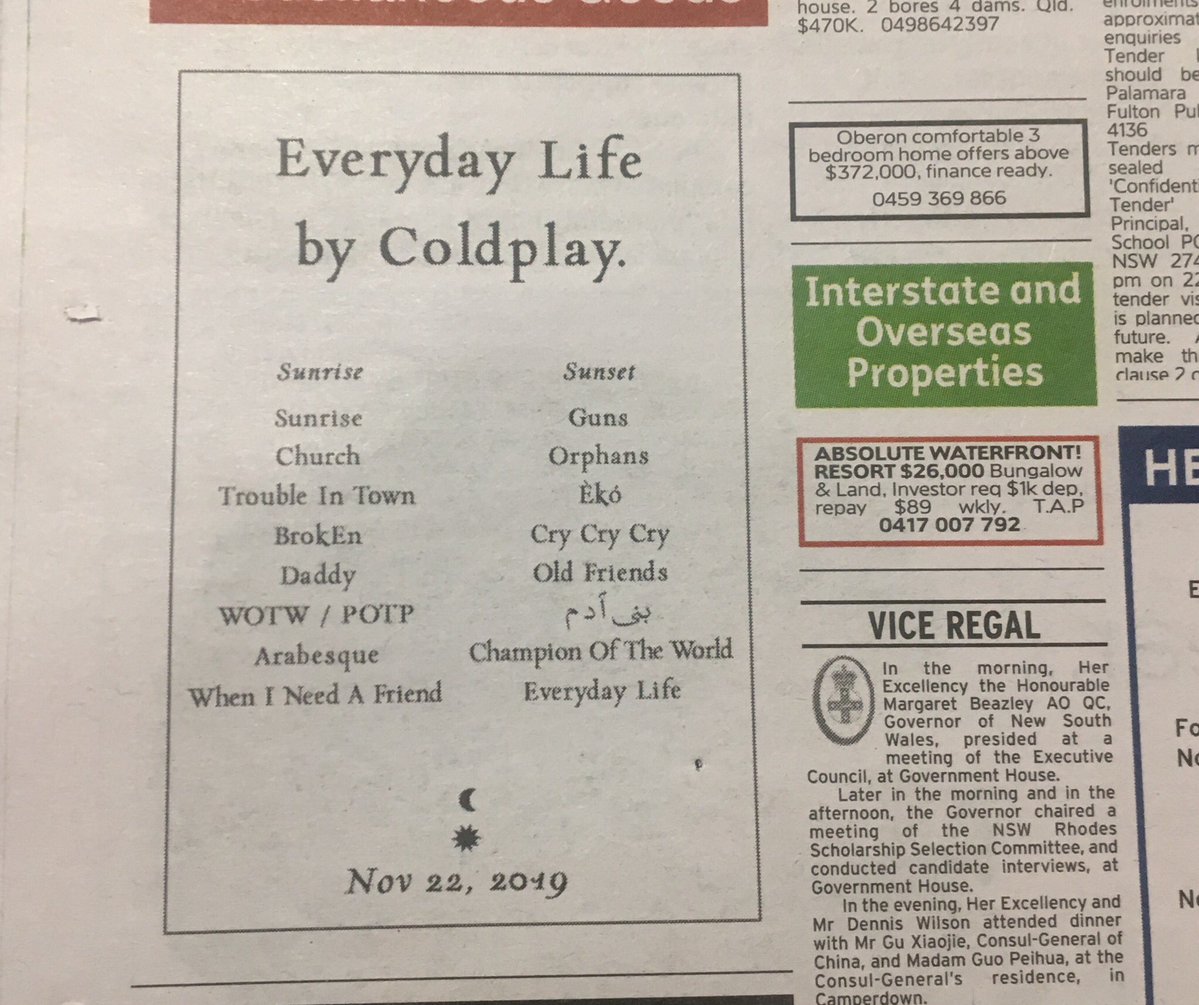 Via Twitter
What we suspect is that Everyday Life is somehow a reflection of the crazy world we live in today, combined with simplicity we're lingering on from the past. There's still nothing tangible, but that's the vibe we're getting from the clues Coldplay is leaving behind. Orphans' messy music video that's beautifully all over the place, the vintage photo from 1919 on the album cover, and the inclusion of different languages with a focus on Arabic; it all has to be related.
"The album is all about just being human," Martin told BBC Radio 1 about the inspiration behind Everyday Life. 
Everyday Life is actually a double album with two sides, Sunrise and Sunset. Bani Adam is part of the Sunset section. It also includes other songs; Guns, Orphans, Èkó, Cry Cry Cry, Old Friends, Champion of the World, and Everyday Life. The album is expected to be out on the 22nd of November.