Image via El Adl Group
Yesterday, a TikTok video by superstars Nelly Karim and Asser Yassin went viral as they lip-synced to their new Ramadan series intro and asked fans to do the same. Garnering thousands of views and interactions, this video reminded us of how much we missed seeing the fun side of Nelly on TV.
Remember when Egyptians were ranting on about Karim for a few years in a row as she opted for only hardcore drama roles? Well, no one could deny that series like Taht El Saytara, Segn El Nessa, and Le A3la Se3r, to name a few, were groundbreaking and achieved high viewerships, not to mention that Karim is one of Egypt's finest actresses who can ace her performance, no matter what. However, seeing the Nelly we know from Ghaby Meno Fih, and Se7r El 3eyoon was quite refreshing.
This Ramadan, Nelly went for comedy, which is quite frankly, exactly what we need these days. Together with Yassin, they play the roles of two fraudsters, Sokar and Omar, in their new series, Be 100 Wesh.
Be 100 Wesh follows the story of the two who come from different social classes, but turn out to be not so different after all. After a not so friendly introduction, some bad blood, and a lot of comedic events, they end up forming a fraud gang to seal a deal that they need each other for. 
The series also stars Ola Roushdy, Islam Ibrahim, Zeinab Ghareeb, and more. It was written by Amr El Daly and Ahmed Wael, directed by Kamla Abou Zikry, and produced by the El Adl Group.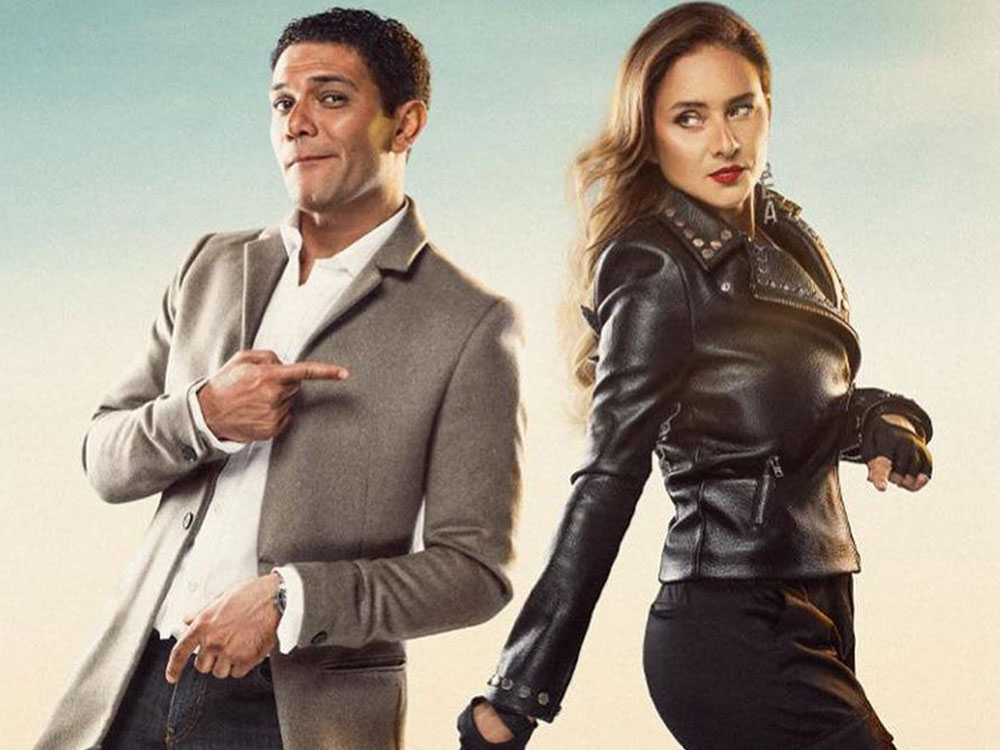 This crime comedy is definitely your go-to if you'd rather stray away from the melodrama and the mind-boggling plots this Ramadan. Karim and Yassin make a killer duo, the story is compelling, and the dialogue will make you genuinely laugh, unlike the cheap comedy we see a lot nowadays. Also, the intro song by El Madfa3geya, featuring Karim and Yassin, is super catchy. So, you might as well end up doing that TikTok video.