In the last decade or so, stand-up comedy has widely grown in popularity in Egypt. Lots of comedians have become household names, such as George Azmy, Alaa El Sheikh, and of course, Mohamed Helmy, the one who's bringing a new trend to the Cairene comedy scene, comedy roasting.
Back in 2017, Helmy founded a platform called HelmyMan Events for Egypt's comedians, featuring labelled stand-up comedy gigs and open mic nights known as #ComedyBunker and #ComedyMonsters. Only lately, Helmy introduced comedy roasting to his famed bunkers, where comedians roast each other until one of them can't take it anymore.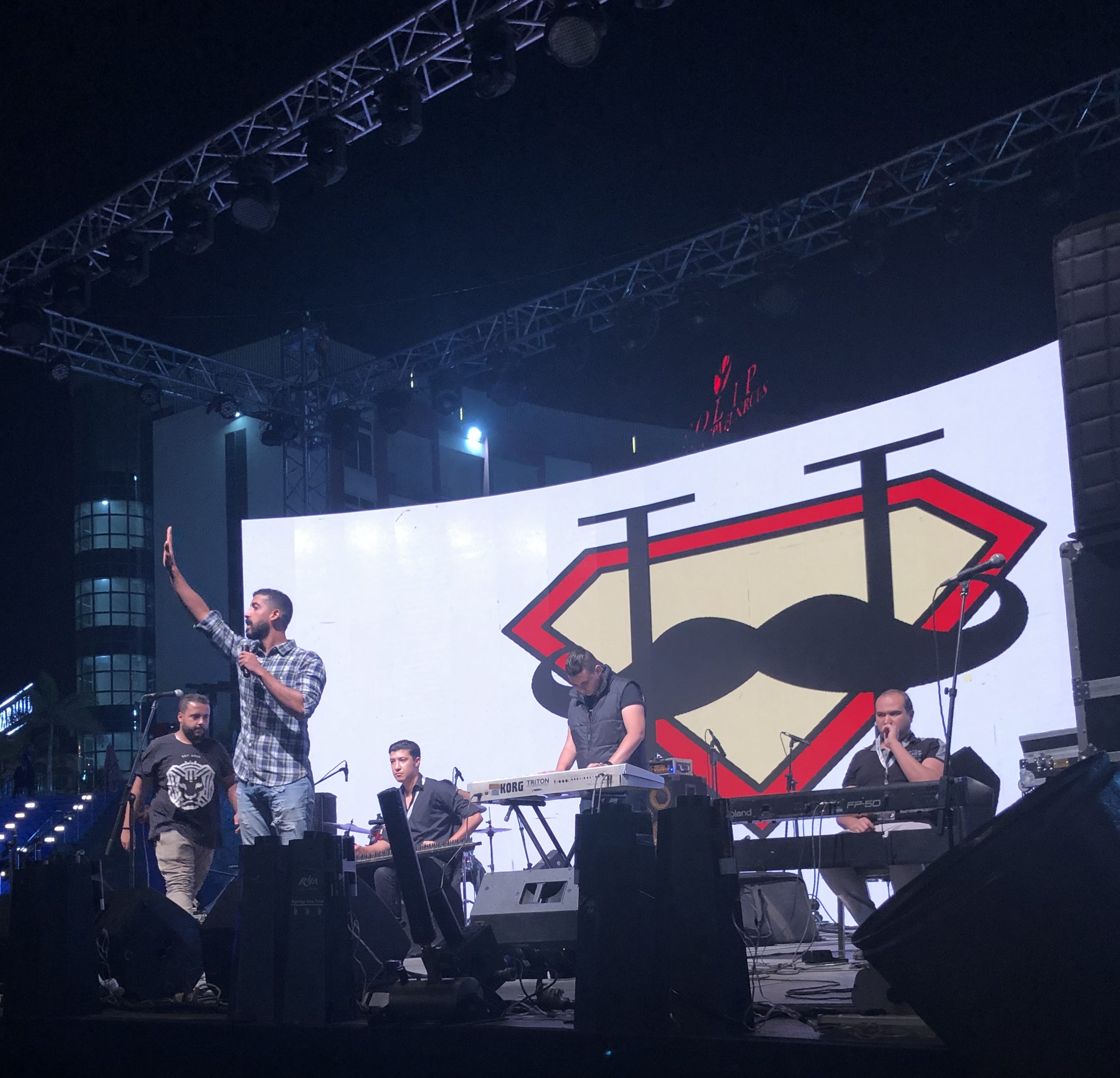 The first match, which was held in Alexandria, featured Ahmed El Hareedy and Ahmed Essam. Desouky and Abbas were then head-to-head in the second match, then Waleed El Moghazy and Mohamed Kamtcho competed in the third match. For the fourth, and the final round of the elimination phase, Ahmed Khairy and Mohamed Ashraf will be roasting each other until another winner is named. All four winners will then qualify for the semi-finals, and we'll be keeping you posted about how that turns out.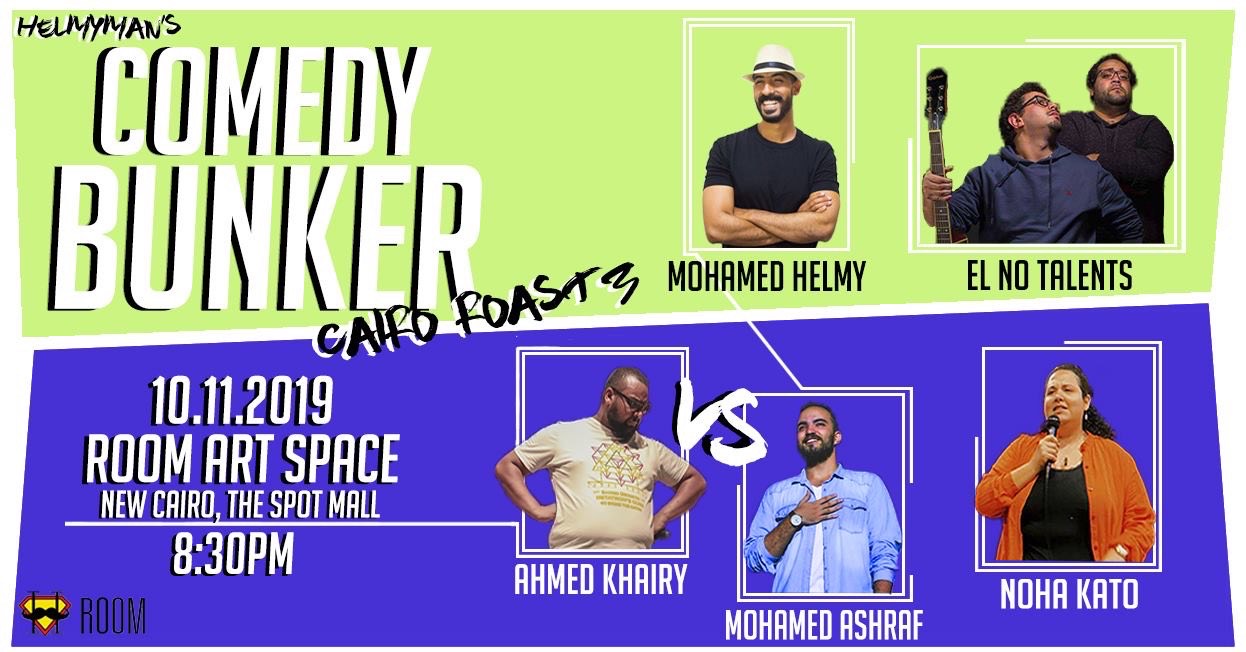 The upcoming bunker will also bring back two comedy beasts we've missed so much. After being MIA for four and two years respectively, Noha Kato and El No Talents will be making a not so surprise appearance.
For an unforgettable experience that'll make you laugh your head off, don't miss the upcoming bunker. The much-anticipated event will take place on the 10th of November at ROOM Art Space & Café, New Cairo. To claim your tickets, click here.