Three years after its production, Airplane Mode, a documentary film that'll provoke your travel bug, just dropped last night. The 17-minute documentary follows the stories of four people who quit the draining 9-5 system and left the hustle and bustle of the city behind to move to Dahab.
"Honestly, one of the main reasons I was hesitant to publish Airplane Mode throughout the past three years is that I secretly wanted Dahab to remain one of Egypt's hidden gems", Karim Ali, the director told us. "Airplane Mode definitely touches a chord and gives some perspective to the viewer that I knew would boost Dahab's popularity. As much tourism is great for Dahab's economy, it saddens me to see people bring their city culture to this heavenly land. It was only a matter of time, though; Dahab now has become one of the most touristic destinations in Egypt."
Airplane Mode tells the stories of adventure consultant, rock climbing instructor, and founder of Homadventures, Hesham Al Qersh; founder of Scuba Seekers' Diving Club, Sameh Sokkar; founder of Jackie's restaurant, Mohamed Jackie; and musician, Khaled Jamaica. Each of them left the city life to escape corporate slavery and pursue true happiness in Dahab.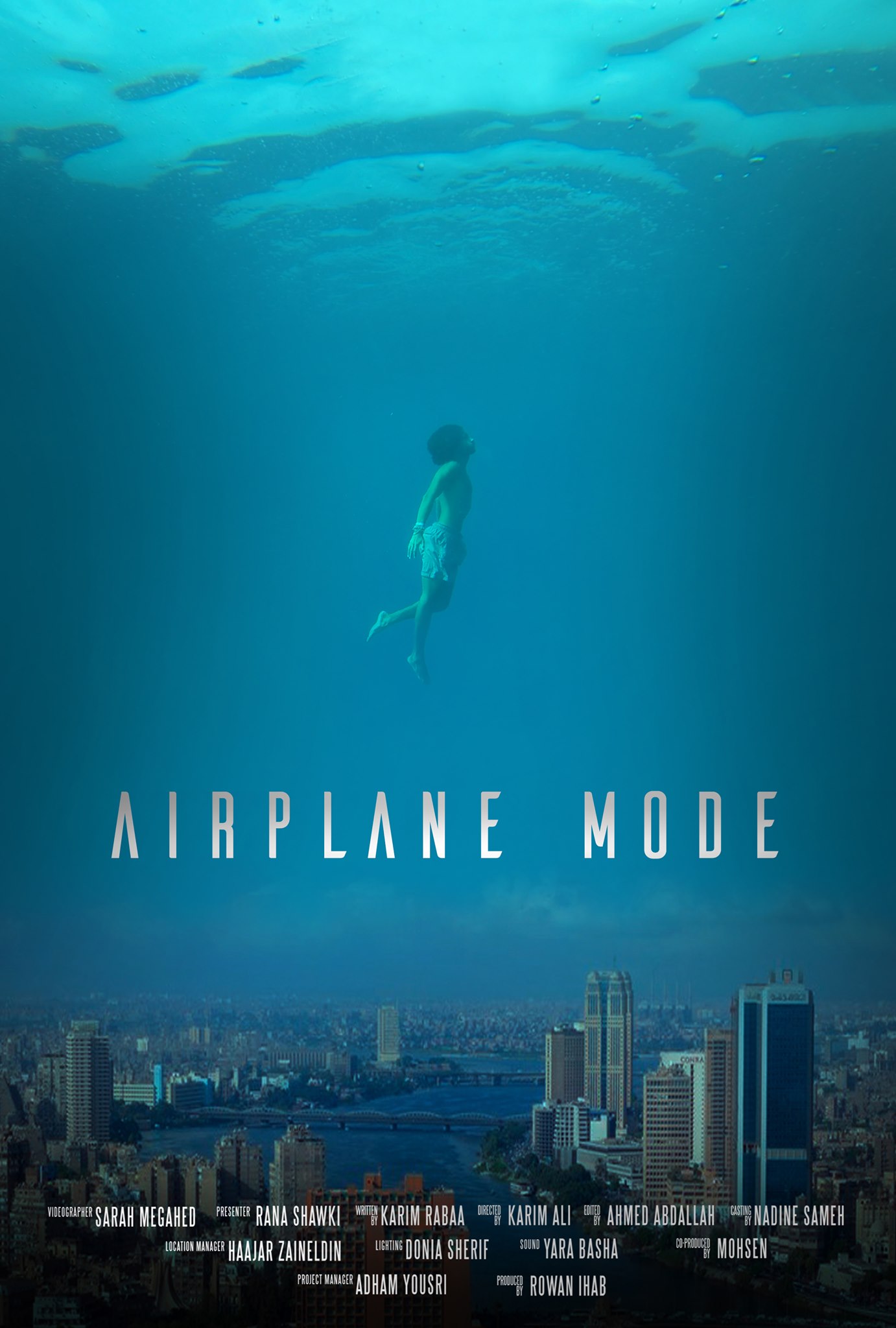 "I realised I was losing a lot of time in Cairo", Sokkar says in the documentary. "I had to go to Smart Village for work, and I was living in New Cairo. So, I used to spend an average of two hours commuting to and from work every day. I calculated that I'm losing 40 days a year during commuting, so I decided that I needed to spend those 40 days elsewhere".
The idea of giving up a career or job security is terrifying to many, but to others, it's a matter of whether or not they're willing to compromise their mental health and peace of mind. Jackie spoke about the various reasons why people put their hearts and soul into their work. Whether it's to build a career, make money, or prove something to their families, but eventually, you get paid and invest the money you made in something that brings you happiness. 
"But what if this enjoyment is available now? Happiness is free", he said. "Here, you deal with foreigners, bedouins, and city dwellers. When they come here, they look different; their facial features change. They become happier; people here casually say things like 'good morning' or 'thank you', which no longer exists in the capital's dictionary", Jackie added.
The documentary depicts many ways in which these city dwellers' lives have changed for the better, whether it's to pursue their dreams, adopting a more laidback, healthier lifestyle, or even living in a more creativity-inducing environment. Life in Dahab's is definitely tough for many, though; it's more inclined towards a nomadic lifestyle, given the desert nature and its bedouin community. However, for some people, like El Qersh, it's better than living in the city. "I honestly prefer the toughness of nature to the toughness of humans, because it's fair", he said.
Airplane Mode was initially a graduation project by a group of students who graduated from the Arab Academy of Science and Technology's Media Management Department. The film was written by Karim Rabaa and directed by Ali, who was also the DOP, and it was produced by Adham Yousri (their supervisor and teaching assistant), and co-produced by Rowan Ihab, and Mohsen Ahmed. The crew also included Ahmed Abdallah as an editor; Sara Megahed as a cinematographer; host, Rana Shawqi; sound engineer, Yara Basha; lighting engineer, Donia Sherif; casting director, Nadine Sameh; and location manager, Haajar Zeineldine.
Watch the full documentary below and let us know if you'd make the move!