Organised by Abu Dhabi Group for Culture and Arts, and under the supervision of Sheikh Nahyan Mubarak Al Nahyan, the Minister of Tolerance, the management of the Abu Dhabi Festival just honoured superstar Yehia El Fakharny. The veteran actor was awarded The Festival Award for 2020, in appreciation of his exceptional career in drama, cinema and theatre.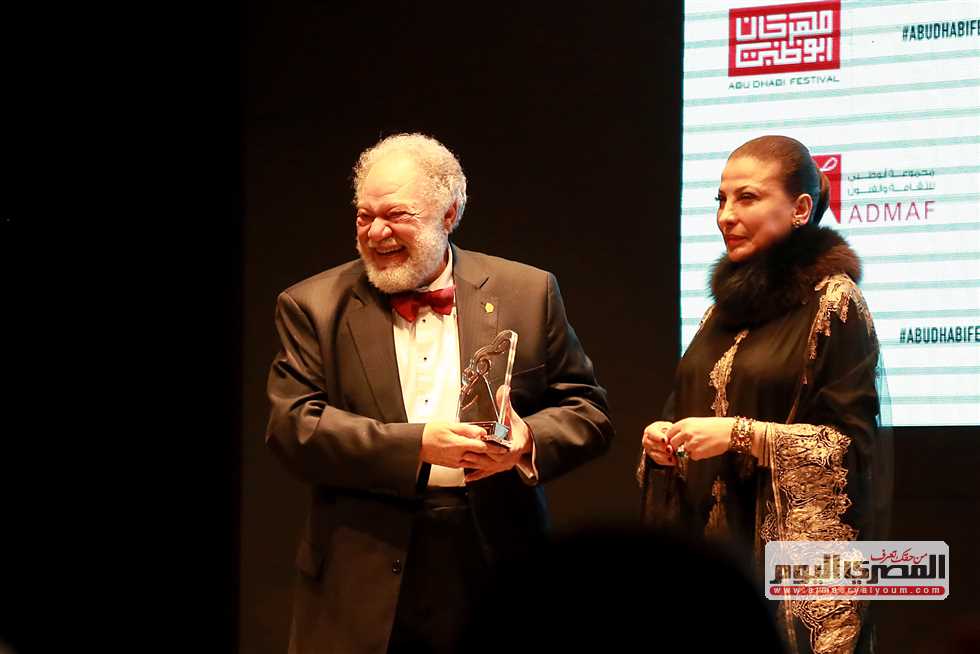 El Fakharany is undoubtedly one of the most prominent actors not only in Egypt but also in the Arab world. His film and TV appearances surely left a mark, no matter how long ago they were. That's why we thought of shedding light on his best and most remarkable works.
#1 Zizinya
In the two-part series, El Fakharny played the role of Bishr Omar Abdel Taher, an Egyptian Italian who lives in a struggle, searching for his identity. The series takes place in Alexandria in the 1940s, following numerous encounters between Egyptians and the Greek and Italian diasporas.
#2 Abbas El Abyad Fel Youm El Eswed
Who can ever forget this wonderful series? Abbas El Abyad Fel Youm El Eswed first aired in Ramadan 2004 and achieved massive success at the time. The comedy series surely added a lot of joy to Egyptian homes back then.
#3 El Khawaga Abdel Kader
This 2012 series is considered one of the most artistic works El Fakharany has presented so far. The series was totally integrated and unique in terms of storyline, directing, and embodiment of the roles.
#4 Mabrook w Bolbol
This is an inspiring cinematic work, in which El Fakharany was able to surpass himself, as he played the role of a man who has a mental illness.
#5 Yetraba F 3ezzo
You definitely know Mama Nouna! Yetraba F 3ezzo is one of the best comedy works presented on Egyptian TV that completely embodied the purest form of family.
#6 Wanoos
Wanoos aired back in Ramadan 2016 and achieved massive success from the release of the first episode. Why? Well, the hit series discusses an idea that had not been presented on TV screens before, which is the forever struggle between good and evil; man and Satan.
#7 El Malek Lear
The historical theatrical work, taken from William Shakespeare's famous tragedy, began being shown in theatres in early 2019, and to this day, it's still achieving success.
#8 El Keif
No one can ever forget one of El Fakharny's famed humorous scenes in El Keif, where his character, Salah, smoked weed right before going to a funeral. His killer performance in this scene brought the viewers an overdose of laughter.