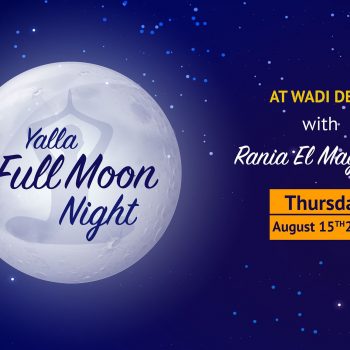 Yalla Full Moon Night With Rania @ Wadi Degla
Disconnect from your world and runaway to Mother Nature. Meditate with trainer Rania to shake the stress that has been burden on your soul lately.
There will be many activities including a 20-minute silent hike, understanding the full moon's impact on oneself, connecting with the point of stillness within, simple Yoga exercises to awaken self-power, meditation, and post meditation sharing and reflecting. 
Tickets are for EGP 250. You can book online here. 
Thursday at 7 PM - 10 PM
August 15
Location
Wadi Degla Protectorate
CG Live
---