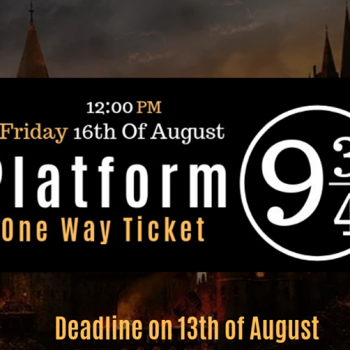 The Geeks Universe Vol. 1: Hogwarts Experience @ The Greek Campus
How long have you been waiting for your Hogwarts letter? Now, the wait is over and you get to go there, or at least the closest thing to it. Behold, the ultimate Hogwarts Experience where will be tons of Harry Potter-ish activities for all the Potterheads out there. These will include Sorting Hat & Opening Ceremony,
activity sessions, coffee break, House Quidditch championship, choosing a movie from the Triwizard cup, and announcing the winning house.
Tickets are for EGP 280. For registration, click here. Deadline for payment is on 13th of August. Hurry up, wizards! You can't miss this!
Friday at 12 AM - 11 PM
August 16
CG Live
---