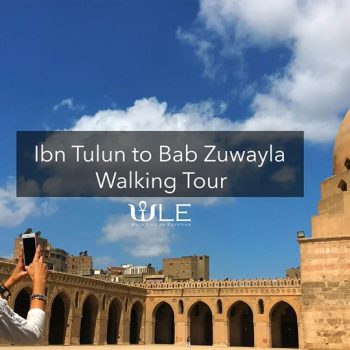 The BIG Walking Tour @ Ibn Tulun and Bab Zuwayla
Ever looked really hard at the EGP 5 you wear holding and wondered what's the place printed on it? Well, if you have then this tour will certainly answer your question.
You will be on a very special treasure hunt of Cairo's landmarks depicted on the Egyptian paper money. The treasure hunt will be for the following:  5 EGP - 10 EGP - 20 EGP - 100 EGP - 200 EGP - 50 EGP.
Total Walking distance is 3 KM approximately. Tour Fees per person for Egyptian/Arab EGP 195, Foreigner: EGP 295, Foreigner student: EGP 250 (Students must have a student ID on the day of the tour).
To pay online with "Credit Card" or cash through "Fawry," please click here.


Saturday at 7 AM - 1 PM
July 27
Location
pin Walk Like an Egyptian - Egypt Tour Guide Cairo, Egypt, 11516
CG Live
---