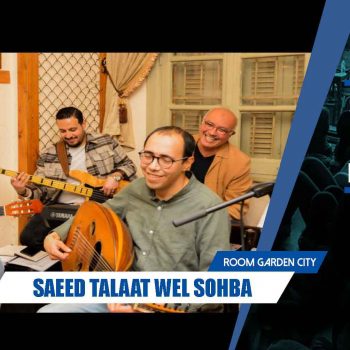 Saeed Talaat Wel Sohba at Room Art Space Garden City
"Saeed Talaat Wel Sohba" will take the Room stage this Friday to perform soundtracks, movie songs, a variety of jazz, Arabic and, international music! They'll even be performing some personal compositions!
Reservations online or through the branch.
Friday at 12 AM - 12 AM
May 20
Location
Room Garden City
Angham at Al Manara
Catch the super star Angham this Friday at Al Manara's open theater! Book your tickets online!
Aly El Haggar at Al Manara
Don't miss the legendary star Aly El Haggar, this Saturday at Al Manara! He'll be performing all the the fan-favorites, so don't miss out and book your tickets online.