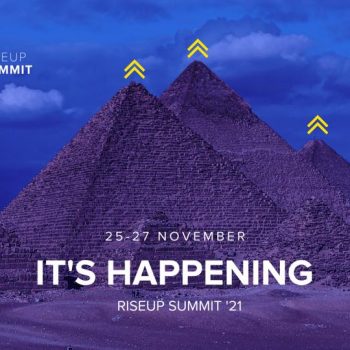 RiseUp Summit '21 at The Pyramids of Giza
RiseUp Summit`21 is finally here. Celebrating the end of last year's global captivity, they're transitioning from last year's virtual event and taking us to the summits of Egypt, the Pyramids of Giza! Held over several days, the summit is an ideal place for all start-ups, entrepreneurs, and ecosystem enablers to meet, exchange ideas and collaborate. The best thing about this event is that everyone is welcome to go to listen to lectures, attend the debates, and absorb the energy of fresh and sparkling ideas.
This year's event starts from Thursday the 25th of November until Saturday the 27th of November and you can easily purchase your ticket through this link not to miss this chance. For more information, check out the official event.
Thursday at 4 PM - 10 PM
November 25 to November 27
Location
The Pyramids of Giza
CG Live
---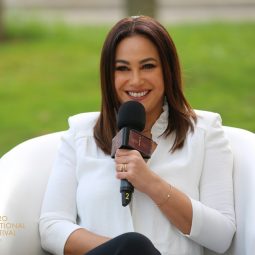 Dina Targam Exhibition at Picasso Art Gallery
Dina Targam is back with a new exhibition at Picasso Art Gallery, "Daydreamers". Dina Targam is a popular artist who has been showing exhibitions since 2012 who is known for her unusual methods when it comes to paintings, she doesn't plan her pieces or think about them as she usually lets her emotions and subconscious take her to come up with emotional and personal masterpieces. This year's ninth exhibition is highly awaited as her exhibitions have always attracted many fans and buyers so be sure to stop by and check it out.
Christmas Bazaar at Osana Family Wellness
Osana Family Wellness is throwing a Christmas Bazaar! You can get all your Christmas shopping done in a great atmosphere. They will have all your favorite food stalls and some kids' activities to entertain the young ones as well so it's a bazaar not to be missed.