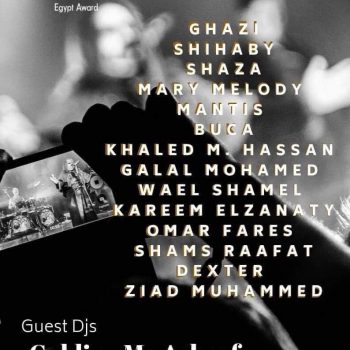 Instrumental Phase @ 24K Lounge
Ever got to enjoy an uncommon instrumental night, featuring so many different DJs, mixing exceptionally together on what would be described as one hell of a night? Well, here's your opportunity. Catch the following DJs tonight at 24K Lounge: Ghazi, Shihaby, Shaza, Mary Melody, Mantis, Buca, Khaled M. Hassan, Galal Mohamed, Wael Shamel, Kareem ElZanaty, Omar Fares, Shams Raafat, Dexter, and Ziad Muhamed.
P.S: DJs Goblin, and Mo Ashraf will carry out the night in ways you never thought of before! 
For reservations, call 01224330990.
Tuesday at 10 PM - 2 AM
September 17 to September 18
CG Live
---