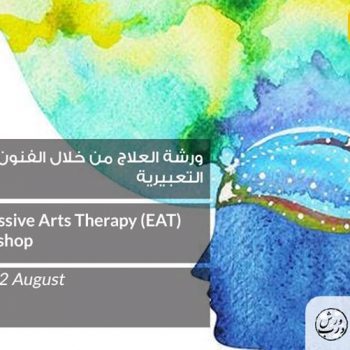 Expressive Arts Therapy @ Darb 1718
If you're going through a hard time and need time to heal, then this event is for you. Expressive Art Therapy (EAT) will help you express your emotions through a medium; it may be music, painting, or even dancing. This process aims to help you get to know yourself better and dig deeper within to figure out how to heal.
Registration is by filling in the form here. Payment is at Darb 1718; the place will be open from Sunday to Thursday between 12pm and 7pm.
Wednesday at 7 PM - 9 PM
August 21 to August 22
Location
Kasr El Sham3 Street, Al Fakhareen – Old Cairo, Behind the Hanging Church and Amr Mosque
CG Live
---