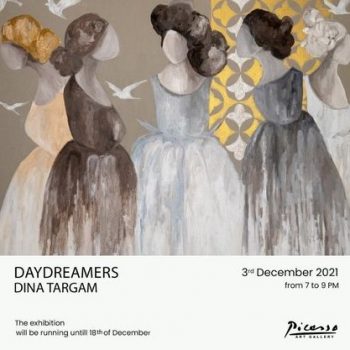 Dina Targam Exhibition at Picasso Art Gallery
Dina Targam is back with a new exhibition at Picasso Art Gallery, "Daydreamers". Dina Targam is a popular artist who has been showing exhibitions since 2012 who is known for her unusual methods when it comes to paintings, she doesn't plan her pieces or think about them as she usually lets her emotions and subconscious take her to come up with emotional and personal masterpieces. This year's ninth exhibition is highly awaited as her exhibitions have always attracted many fans and buyers so be sure to stop by and check it out.
The exhibition is running daily from the 3rd of December until the 18th except Sundays.
For more details, send them an email or call them on this number: ‪02 27367544‬.
Friday at 11 AM - 9 PM
December 3 to December 18
Location
Picasso Art Gallery
CG Live
---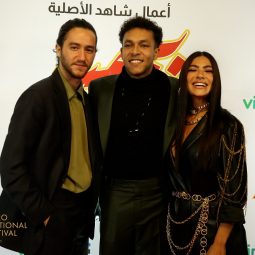 In Pictures: Egyptian Celebrities Strike Their Best Appearances at Bimbo's Red Carpet!
If we told you we're cosying up with Ahmed Malek, Huda El-Mufti, and Wegz this winter, you might think we're bluffing, but we're truly not since all these stars are set to wow us with their show Bimbo in a few weeks! Right now, though, the only thing wowing us are the poses being struck by the celebs on this upcoming show's red carpet at the 43rd edition of Cairo International Film Festival.