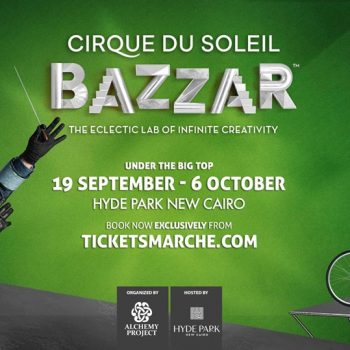 Cirque du Soleil Bazzar @ Hyde Park New Cairo
Drop everything you're doing! Cirque du Soleil is coming to Egypt.. Wooooohoooooo! We've been counting down for this unforgettable, enchanting experience. Everyone who's been to Cirque du Soleil has been dazzled by their epic performance. We're telling you, this is a once in a lifetime event and you can't miss it.
For reservations, click here.
Thursday at 4 PM - 10 PM
September 19 to October 6
Location
Hyde Park New Cairo
CG Live
---