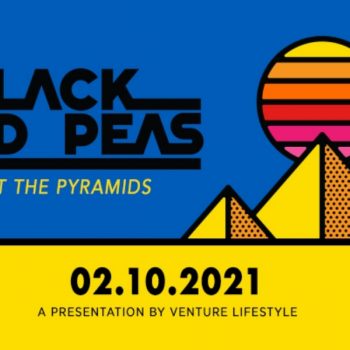 Black Eyed Peas Live at the Pyramids
The Black Eyes Peas is making its way to Egypt for a spectacular, once in a life-time concert at the Grand Pyramids of Giza! The hip-pop band will perform on the 2nd of October and we're quite sure that it will be the biggest concert of the year, especially with such an iconic location.
Ticket prices start at 800 LE and you can book yours now through this link. 
Saturday at 8 PM - 12 AM
October 2
Location
The Great Pyramids of Giza