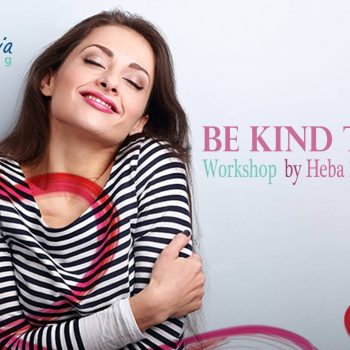 "Be Kind to You" Workshop with Heba Zayed @ Metanoia Training
Every once in a while, we need to check our mental health to make sure everything is alright. This event is about that, so if your inner voice started telling you bad stuff, then you might want to try this out.
For 3 days straight, Dr. Heba Zayed will help you change the tone of your inner voice. She'll help make it kinder.  Tickets are for EGP 1,450.
For booking and more information, call 01286436498.
Saturday at 12 AM - 12 AM
August 17 to August 19
Location
Al Mostashar Tayel Al Ahwal, Cairo, Egypt
CG Live
---