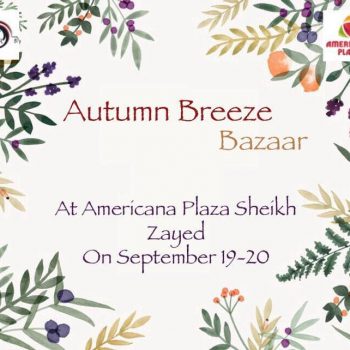 Autumn Breeze Bazaar @ Americana Plaza
Looks like the summer days are coming to an end. Come an enjoy the Autumn Breeze bazaar and treat yourself to a vast collection of exclusive shops with the most unique combination of clothes and accessories in Sheikh Zayed. For more information, call 01014754728.
Thursday at 7 PM - 10 PM
September 19 to September 20
Location
Americana Plaza - Sheikh Zayed City.
CG Live
---