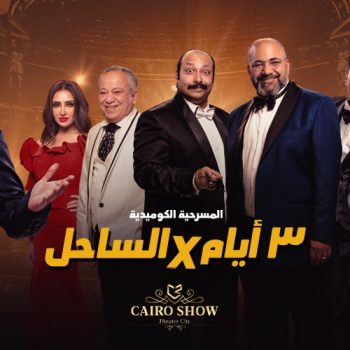 3 Ayam Fl Sahel @ Cairo Show
Get ready to pee your pants from laughing too hard at the amazing play everyone loves, 3 ayam fl Sahel. Mohamed Henedy is the lead actor; if that doesn't encourage you to reserve your spot now, we don't know what should. For reservations, call 16826, or click here.
The VIP ticket is for EGP 1,000, Diamond is for EGP 750, Platinum is for EGP 500, Gold is for EGP 400, Silver is for EGP 300, and Bronze is for EGP 200.
Monday at 10 PM - 12 PM
August 12
Location
6 October City - Egyptian Media Production City -Gate 5,Giza, Egypt,
CG Live
---