A couple of days ago, our beloved Starboy Abel Tesfaye, AKA The Weeknd, finally dropped a new album called Dawn FM. Pretty much like all his albums, Dawn FM has an eccentric theme and a background story. In fact, the singer even stated in an interview that this album is related to his previous one, After Hours. So Save Your Tears, dear fans, because the "Dawn" is here to overcome the night's "After Hours"!
Fun Facts about the Album:
Don't be too surprised when you see iconic comedian Jim Carrey's name on the tracklist! In the album's storyline, he is supposedly a "radio host" who narrates a few lines of poetry in some songs, setting the mood for the Weeknd's verses to really shine.
Another fun thing we learnt is that Abel and Jim have been neighbours for years, and this album is how they became friends. Therefore, we hereby announce that we are surprised yet extremely blessed with this duo and their wondrous collaboration!
As we know, The Weeknd usually collaborates with hip-hop artists in his projects. However, this time he decided to feature two great rappers, Tyler the Creator and Lil Wayne, and trust us, their verses fit the album and its theme perfectly.
Best Songs?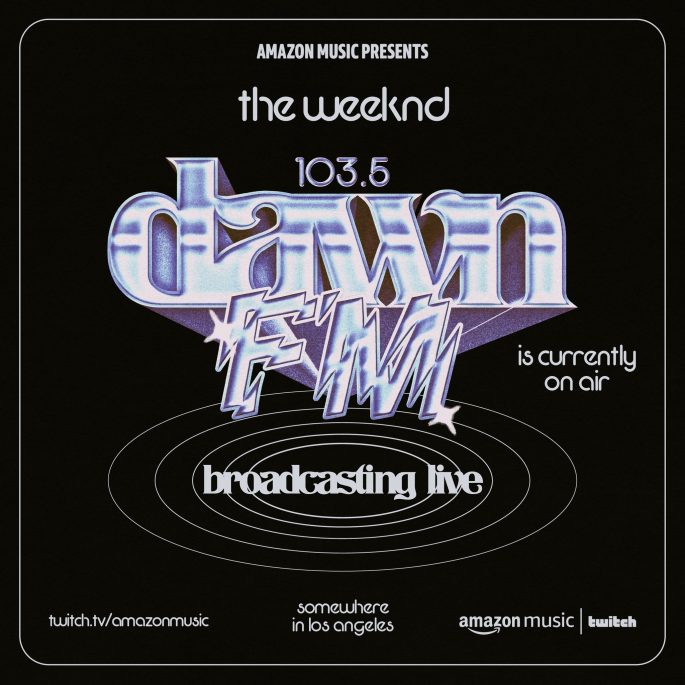 The hardest job we had to do was choosing our favourite song from Dawn FM because, as usual, The Weeknd's albums include tunes that are relatable for everyone. So if you're not into a song of his now, one will surely grow on you later on!
In this album, the songs have an 80's pop music vibe that is so tasteful. Of course, it goes without saying that it works well with Abel's vocals, bringing the greatest outcome possible.
The longest song in the album is Take My Breath, but it's also (in our opinion, at least) the best one. The Weeknd topped his game with this song's disco-like tunes and an unexpected tone of voice that surprisingly really worked out for him, and us as well.