As we wrap the old year, what's a better way to celebrate ripping that last page out of our calendars than by listening to new music? Specifically new rap tracks by artists whose new releases we've been dying for? One such artist who was more than happy to answer our call was Mousv with his album Maqsoom.
This album belongs to the producer Gelba as much as it belongs to Mousv, as both artists collaborated on every aspect of it. So, did their efforts pay off? Is Maqsoom really THAT good?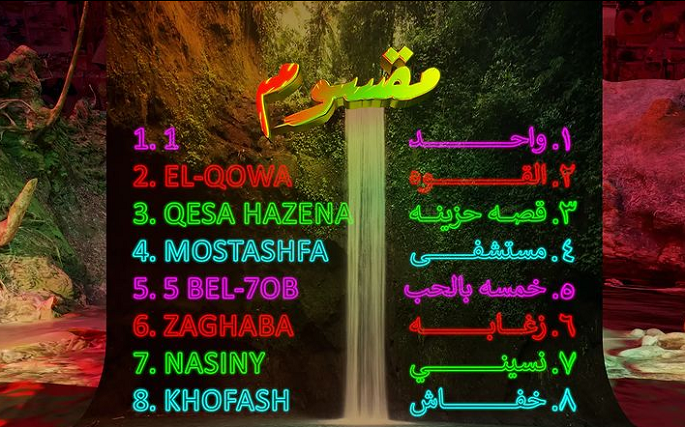 Sounds like you've got a lot of questions you need answers to, and if that's the case, you've come to the right place! Read up on the album review below.
Mostashfa
Once you're ready to get your listening party started, we think you'll be more than ecstatic if you start off with Mostashfa, a drill-type beat track that's certain to knock your socks off. Not only does this track shows us a glimpse of what the album is about, but it also shows what this rapper-producer duo is capable of.
Perfect Mood For: Football matches, late-night jogs and fast drives.
Zaghaba
Quick, tell us, what's the first thing that comes to mind when you think of Mousv? If you're familiar with the artist, you will probably say Zaghaba, and if you're a new fan, well, you're about to find out why that track is the first thing we all thought about. This track was a perfect hit single that truly showed us Mousv and Gelba hitting their musical stride!
Perfect Mood For: Long walks, DIY activities and videogame sessions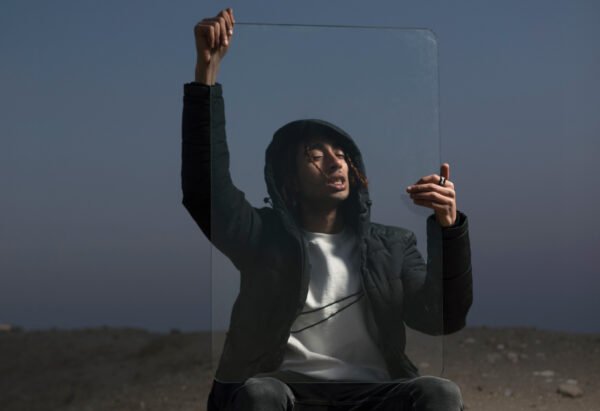 El-Qowa
The crown jewel of Maqsoom, El-Qowa, is a track that represents a completely different genre for Mousv. With its eclectic electro-Sha'abi beats, this track is all about mixing Maqamat with Mahraganat and trap music! The best thing is that El-Qowa is as good live as it is recorded, scratch that, it's so good we want a remix with Reda El-Bahrawy!
Perfect Mood For: Weddings, dance parties at feluccas with friends, karaoke nights
Qesa Hazena
With a backdrop of fun beats, Qesa Hazena mentions a lot of the usual themes that Mousv's tracks use including a lot of mentions of the hardships of life. Does that make the track a little bit of an odd experience? Sure, but that's the best odd experience anyone can listen to!
Perfect Mood For: Sitting by the beach, watching the sunset with a cool drink and scrolling through social media
1
Hey, have you ever wanted to feel like an anime character with your personal opening theme? Well, your dream has come true because this track will make you feel like you're about to fight the forces of evil any minute now. One thing we feel the need to point out is that Gelba's beats are so good in this track. They kind of overshadow Mousv's lyrics here.
Perfect Mood For: Painting the town with friends, car rides when you get the AUX and pumping yourself up for a big party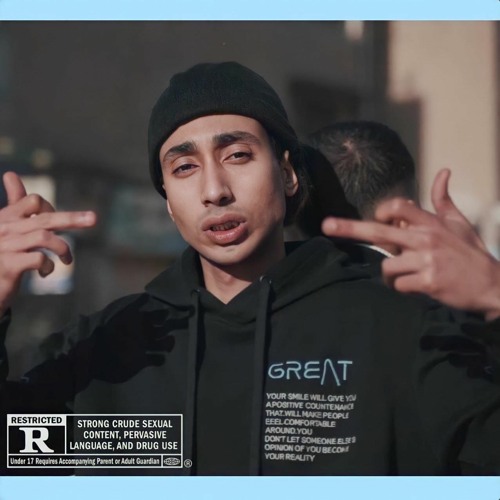 Nasiny
A different track and a different flow. Yes, we're kind of getting spoiled with this album, and we're loving every minute of it! With this mercurial-inspired beat, we KNOW Nasiny is going on our playlists for sure.
Perfect Mood For: Rooftop cafés during the fall and a balcony when you're the only one up to watch the sunrise
Khofash
Listen to this and you'll feel like you've been transported to 2003, and you're about to hit up the city's most sought-after clubs to party yourself into a new dimension. No, we're not exaggerating. It's that nostalgic!
Perfect Mood For: Clubbing at places that only play techno music and jumping and down on a trampoline
5 Bel Hob
The perfect track to end a pretty decent album, don't you think? Despite the album's interesting direction, we feel the need to say that this track might take another listen to grow on you.
Perfect Mood For: Hanging out with friends, jogging and your gym playlist