Written by May Mansour
Musicians in the Arab world are a creative force fueled with endless inspiration from rich, dynamic histories and wavering heights of feelings from warm to vicious. However, if they're not within the traditional musical spectrum, Arab musicians are often faced with cultural boundaries and scarce opportunity.
The fear of nonconforming is ingrained deep within our spirit as a people, so it's always a pleasure to encounter those who dance to the sound of a different drum, or play the different drum itself in this case! Whether established or up-and-coming, every artist on the list is a force to be reckoned with in the MENA region and beyond.
Dar Disku Records, Bahrain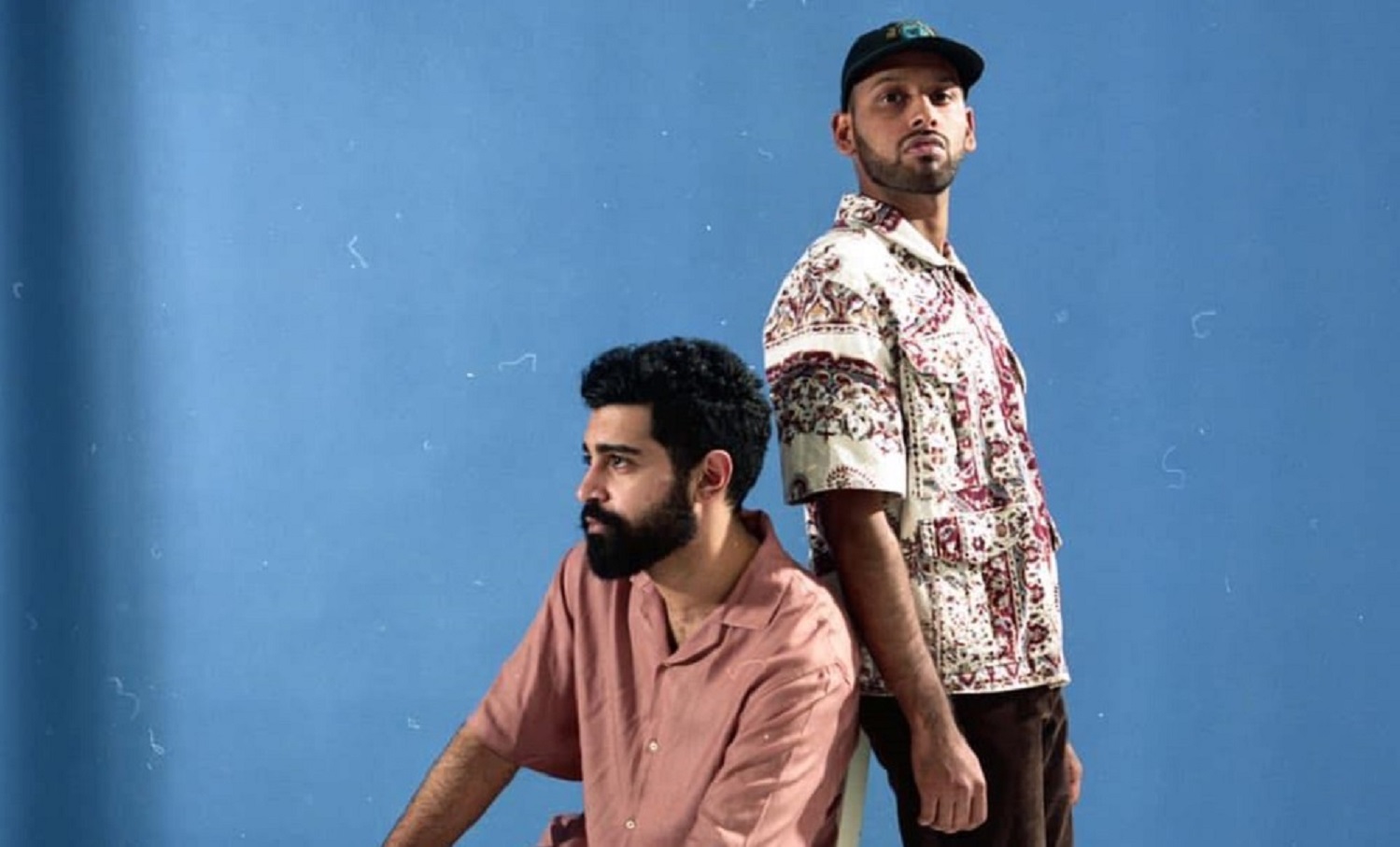 Dar Disku Records, Bahrain
This record label, inspired by Egypt's 1970s Dar Disku magazine, is home for all "strange and pure" hip-hop, psychedelic, disco and everything in between! Their latest instalment of Middle-Eastern sounds, DDOO4, has already received worldwide recognition and is set to fire up the dance floor! 
The duo behind the record label are notorious for creatively reimagining 80s Arabian discotheque culture. Tunes from a forgotten era that resonate with our childhood are back with a fresh and electrifying sonic twist! Side A features Cheb Mimoun's cover of the legendary song "Abdel Kader" by Cheb Khaled, Faudel, and the late Rachid Taha. Side B features Maadna Bokra by the ever so cheeky Azza Kamal, through the collaborating eyes (and ears) of Dar Disku favourites Moving Still and Tjade.
Their music stirs feelings of joy and nostalgia while maintaining a cool-as-cool-can-get rep that resonates with modern-day disco philosophy.
Dar Disku will be donating 50% of profits from DD004 directly to middle-eastern based charities.
Check out their website, Facebook, Instagram, Twitter, YouTube, and SoundCloud page.
Juno, Egypt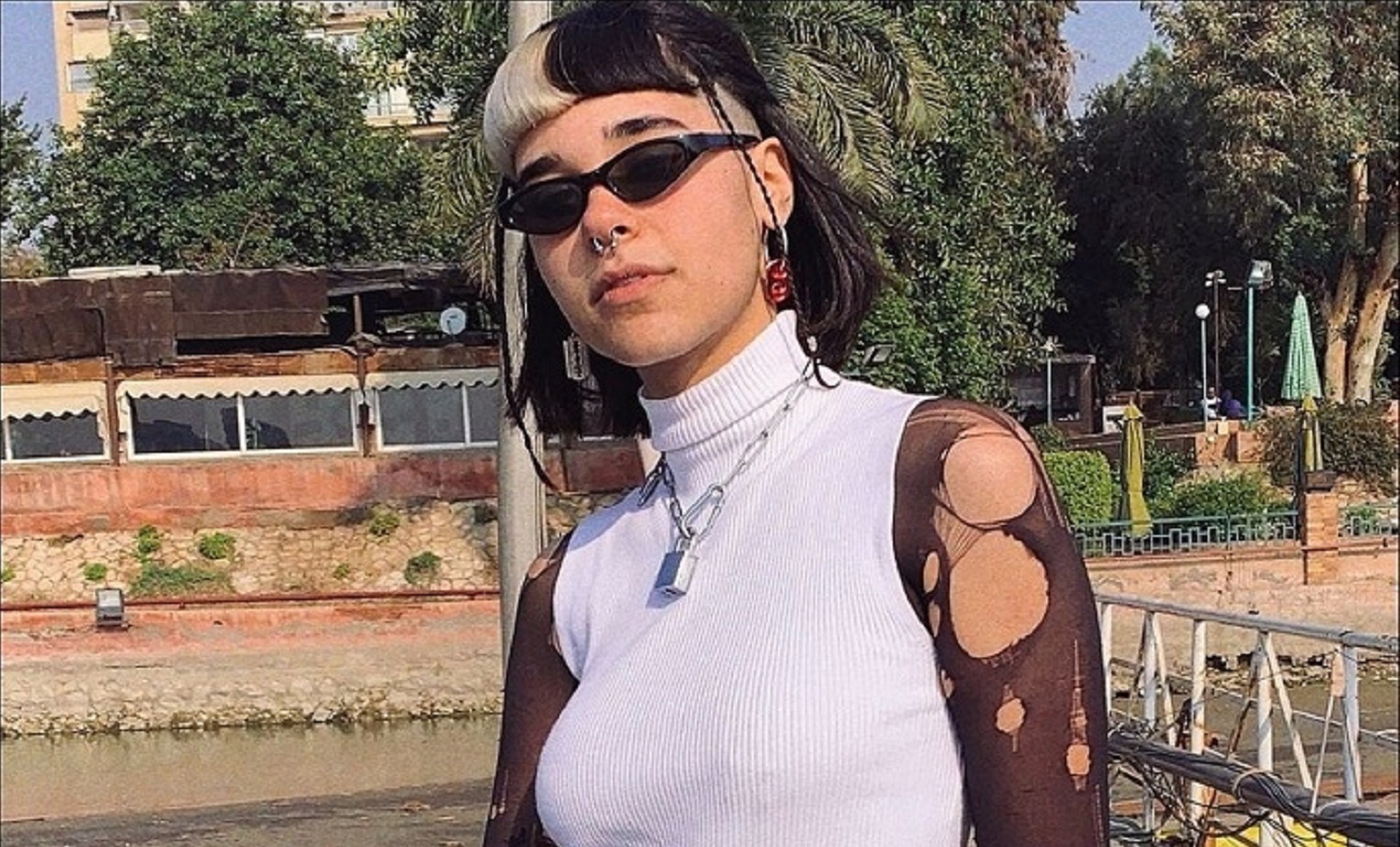 The musically and visually alluring indie/synth-pop artist, Jannah Emam aka Juno is an Egyptian singer/songwriter, guitarist, and piano player based in Cairo. Together with music producer Hatem El Chiati, the two-track EP "Immerse" was finally released as the artist's debut, with the intent to stir emotions of personal heartache and rage in the most loving and delicately phantasmal manner, and sentiments of hopelessness or oblivion in beautiful, intricate melodies, all so potent with feeling and effortless fantasy. Still, one of the songs, in particular, meant something a little bit more to the artist.
"The EP was written by both Hatem and me, so each song relates to us differently." Says Juno "Immerse was written while I was on a diving trip in the middle of the Red Sea for a week. I wrote the song about a love that wasn't meant to be and finding enough love within you to let it go. Being present and immerse yourself with what you have in the moment. You can also hear a lot of references to the sea, so that definitely helped birth this song."
Listen to Juno on Spotify, or Immerse and Coloured Mind on YouTube. Check out her Instagram.
Abayazied, Egypt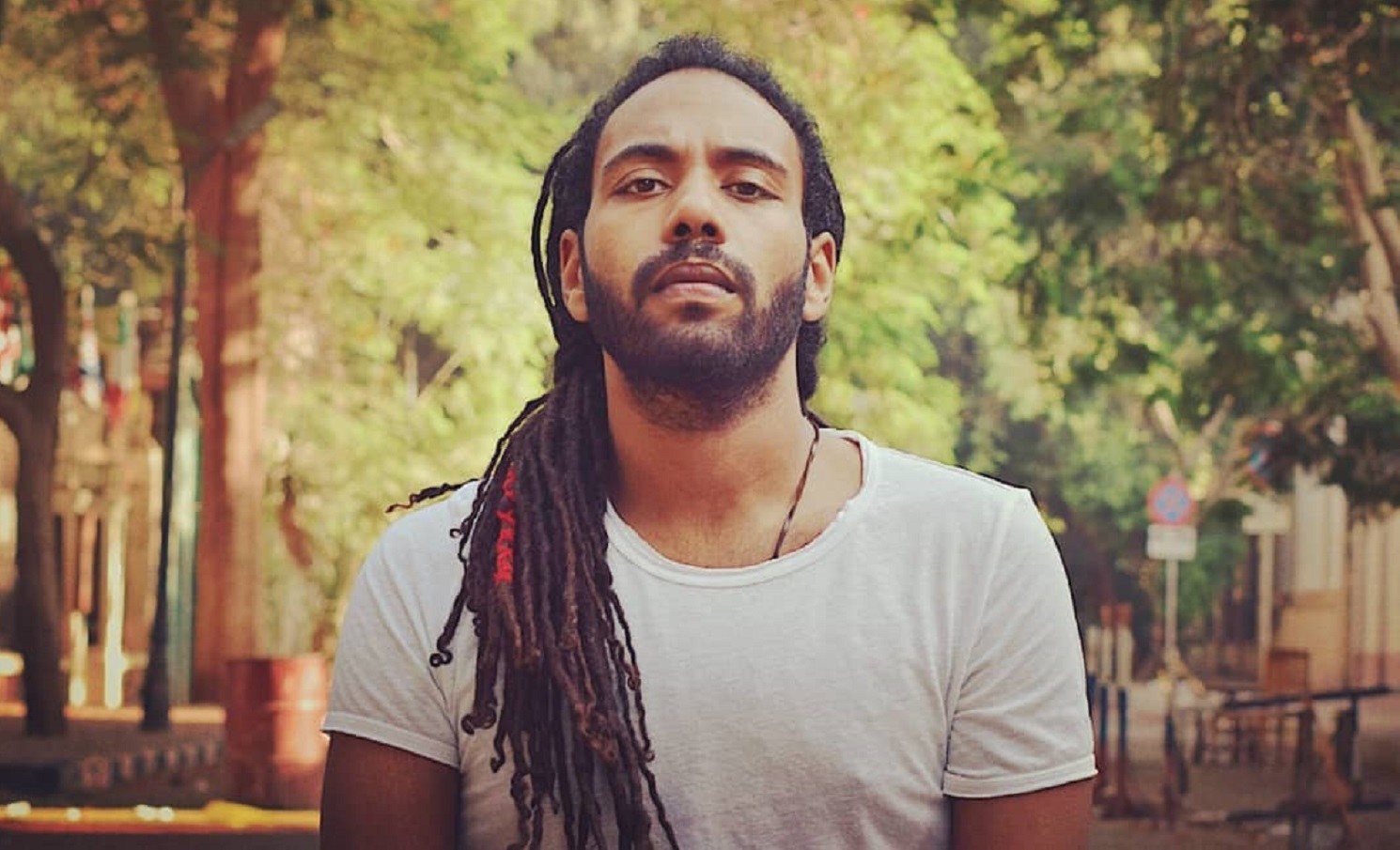 Abayazied was first introduced to the music scene as a backing vocal in Mohamed Mounir, and went on to create influential outfits such as Hawidro, Kaza Mode, and the Nour Project. After achieving some success, the Egyptian singer and musician decided to go solo, and recently released a heartfelt and sensational cover of Palestinian folk song 'Wain A'Ramallah'. The track takes inspiration from a few elements in trap and hip-hop, while maintaining the original song's rich historical sound in the overall production by Mostafa El Sherif of Disco Misr.
His approach was indeed distinctive from any other attempted covers of the song. Since his early college years, a passion for the tune itself inspired the intention to reach a younger generation of listeners, giving it the exposure it deserves. The attachment and dedication to the song were highly evident in the way Abayazied vocalised the tune. The music video, created by Moataz Ibrahim, is equally important in evoking a modern and appropriately emotional atmosphere that is almost spiritual in nature.
Check out his Facebook, Instagram, Twitter, and music video on YouTube.
Dirty Backseat, Egypt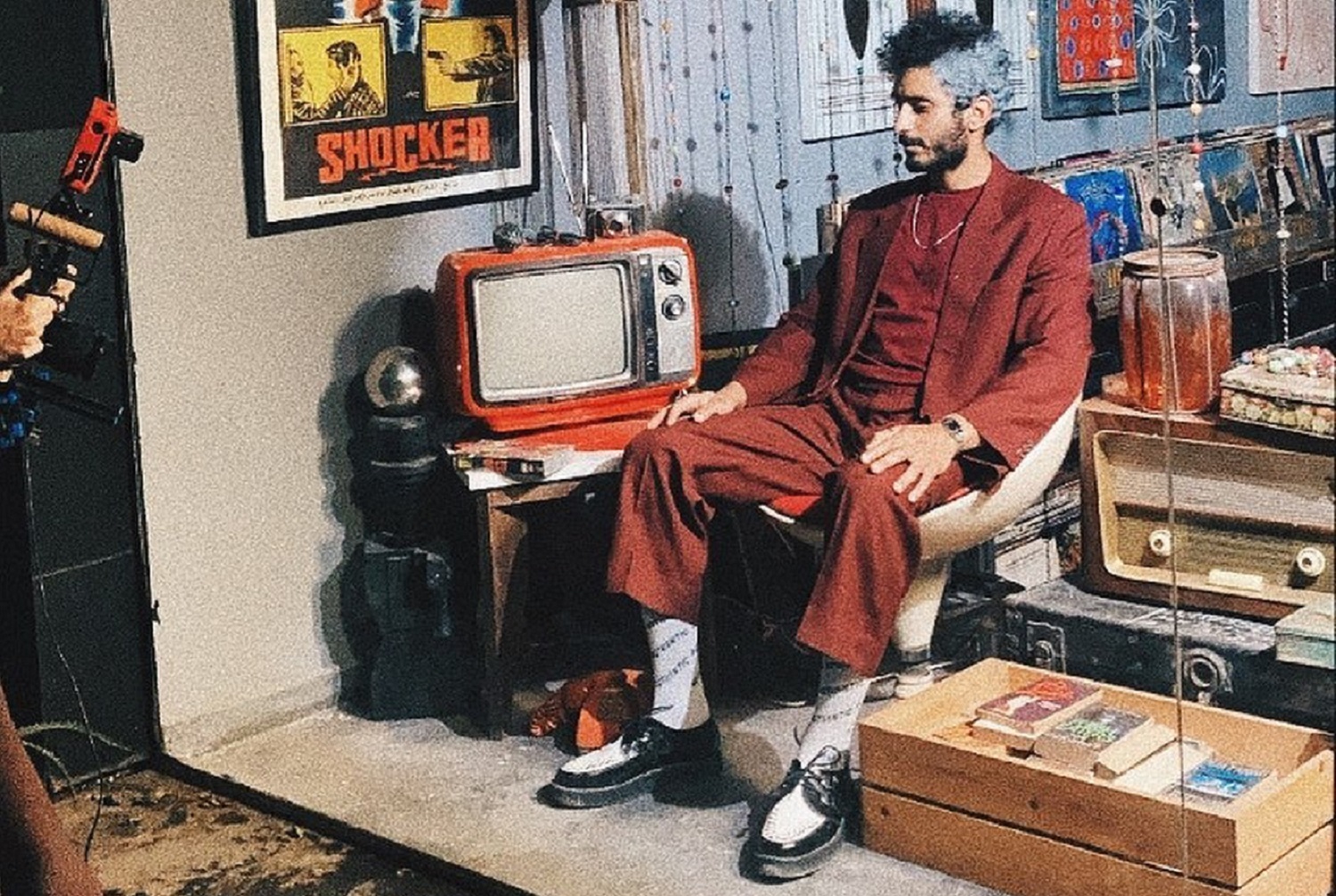 From furious and frantic, pure electronic noise to dreamy Lo-Fi/indie music, inspiration is ample for solo singer/songwriter, guitarist, and producer, Moe Hani. One can never guess where he'll go next. His latest releases are definitely on the chill side of life at the moment. Clean guitar riffs, reverberating beats and keys, along with echoey, drawn-out and drowning vocals create an intoxicating atmosphere in most of his recent works.
"Aside from getting inspired by a broad spectrum of influences from post-punk to chillwave and dream-pop, I get inspired from personal experiences and encounters", says Moe. "The latest EP I released, 'Foolish Lover', clearly talks about previous relationships and how they affected my personality and made me the person I am today, musically. I wanted it to sound like a dark-wave experience inspired by '80s and '90s synth-pop and post-punk variant sounds". Dirty Backseat collaborates with other underground artists in Cairo on some tracks, while the rest are productions of solitary musings. He also runs his own label, SLOVVDK, with Ragy Ahmed since 2019. "We basically wanted to gather like-minded artists under one umbrella and increase the amount of collaborations between one another so we can reach a larger audience, so it's more like a community in the form of a sonic/visual imprint".
Check out his Facebook, Instagram, Twitter, YouTube, and SoundCloud.
Nadah El Shazly, Egypt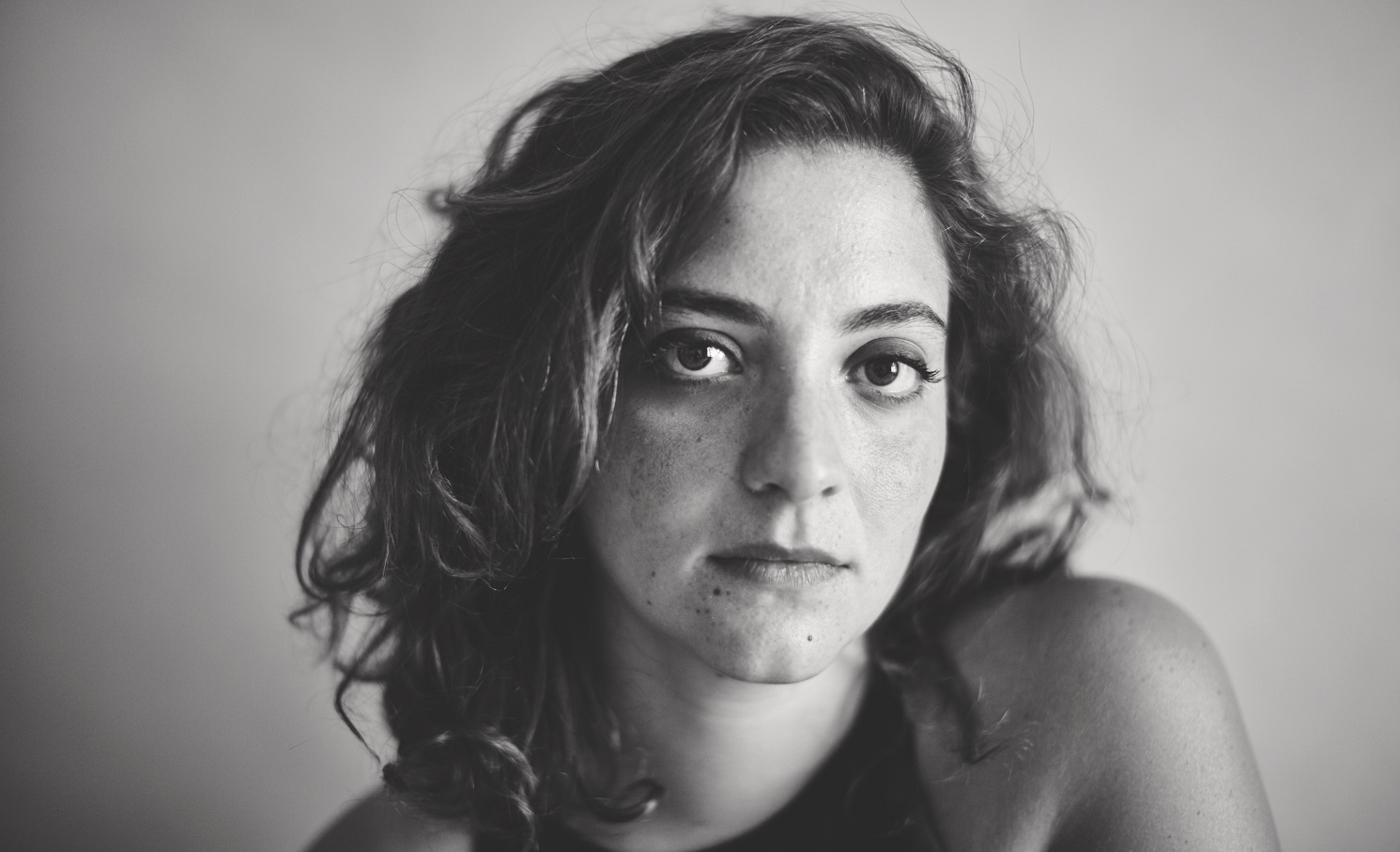 Dark, psychedelic, and entirely out of this world are Egyptian electronic artists, vocalists, composers, and Nadah El Shazly's musical creations. A spiritual experience fuelled by Arabic poetry, oriental instruments, pieces from notable poets and composers from the 1800s and early 1900s, and collaborations with other contemporary Egyptian artists such as the likes of Maurice Louca and Sam Shalaby, as well as international musicians and conductors.
Nadah El Shazly brings choir, classical, and non-traditional instruments and an experimental energy unlike any other, all infused within an electronic sonic palette and an entirely rare aesthetic. Her critically acclaimed and internationally renowned debut album, Ahwar, is certainly one for the books, created over two years between Canada and Egypt. Nadah's works are not to be taken lightly, not in sound nor in spirit.
Check out her works here.
Shouly, Palestine/Jordan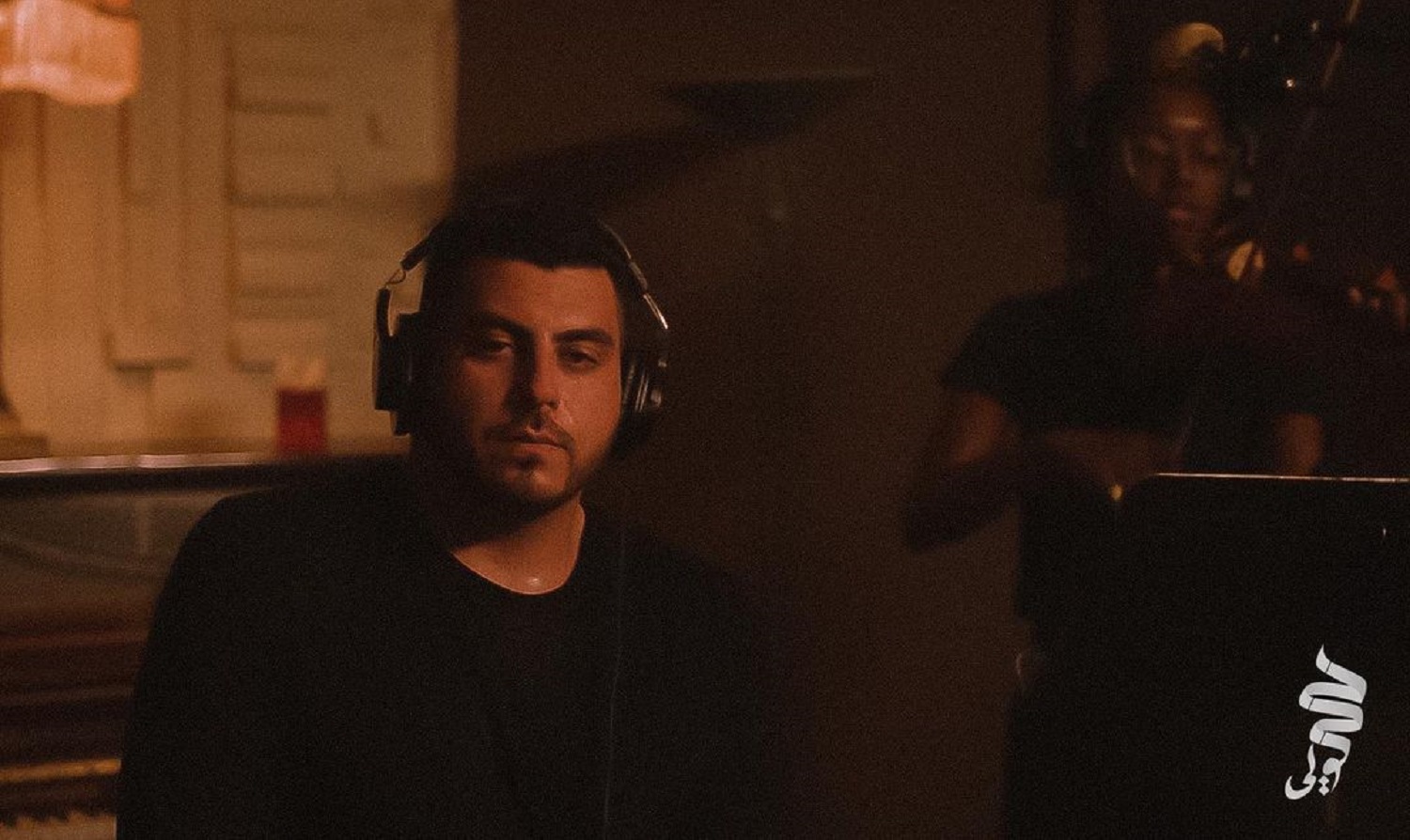 The word "artist" is not used in haste here when describing the essence of hip-hop rapper, Shouly, from Palestine and Jordan. His latest release, The Empty Quarter, is a remarkable musical and lyrical expression of the struggles Arabs face in the West. The vast meditative emptiness and alienation of The Empty Quarter desert itself inspired the name of the album, as well as Shouly, now 25 years old, having completed the first quarter of his life.
Based in Chicago for six years, the artist explores the trauma and isolation of an Arab immigrant, as well as the liberation from cultural boundaries and stereotypes, to "humanise the Arab experience" along his musical journey. Fearless and existential lyrics, combined with the emotive musical context amplified by producer Ibn Itaka, make this album a fascinating experience full of raw energy. Shouly's razor-sharp focus on the balance between frustration and channelled creativity make it quite the inspirational record for Arabs across the globe.
Check out his website, Facebook, and Instagram.
Skeleton Crowd, Saudi Arabia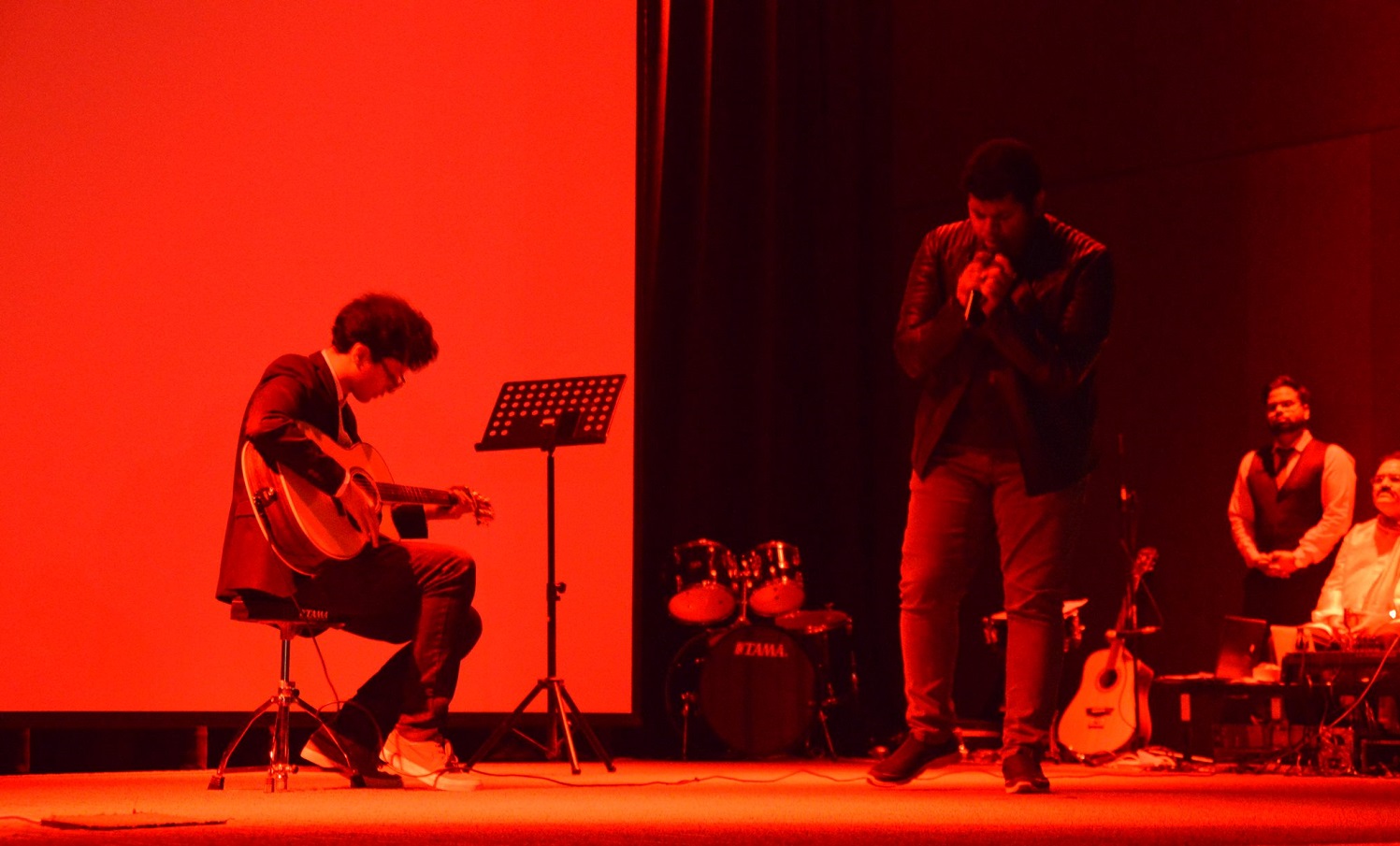 Hailing from Saudi Arabia, the dynamic indie-rock duo, Abdulmalik Zubailah and Faris Alsobyani, use their uncompromising musical ability to create their latest melodically charged single "Unus Mundus" (Latin for "One World") to encourage individuality and defy traditional old belief systems through alternative rock culture and expression in The Middle East.
Their multidimensional track, released ahead of their upcoming debut early next year, infuses raging vocals, powerful rock guitar riffs, and hard-hitting drums with atmospheric and reverberating electronics. Their music video is a potent reflection of the musical sentiment and message behind their work.
Check out their website, Facebook, Instagram, Twitter, and YouTube.
Dave Kirreh, Palestine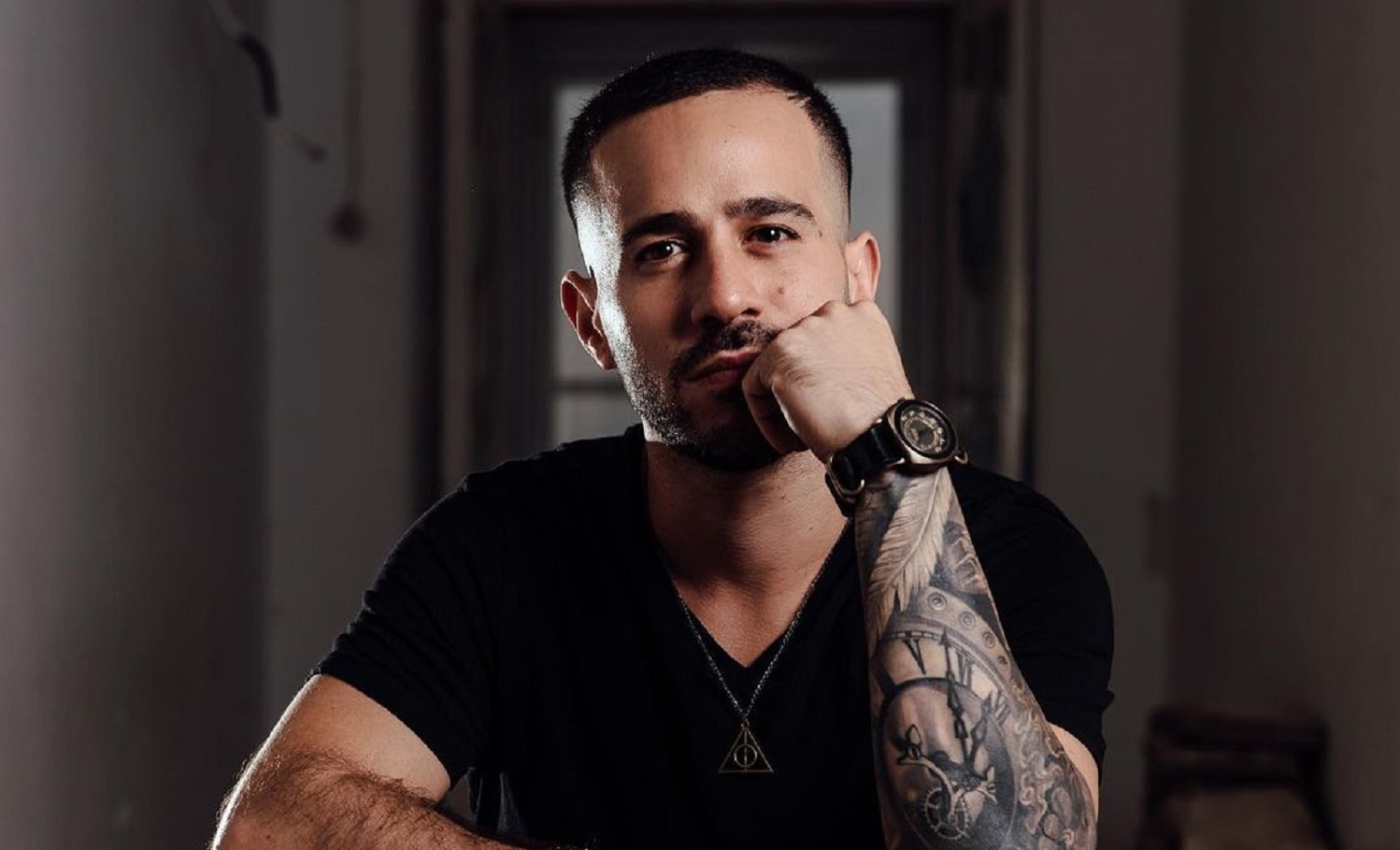 Palestinian producer, lyricist, and performer Dave Kirreh is a truly unique hip-hop artist with an unusual expression. His latest single, Sami, is an extraordinarily poetic and impersonal take on a dark and tragic history, allowing listeners to relate and translate his message into their own. His music is fuelled with mesmerising melodies and frantic beats, and the video is as provocative as it is captivating and engaging.
Kirreh is fuelled by three languages, inspiration from life on the streets he was raised on, and a purpose to "transcend and rise above". Overcoming incredible adversity after a 5-year hiatus makes him the comeback artist of the region!