If we're ever asked about what our favourite thing about Twitter is, we'd say that it's because it's a platform on which every single person can share the weirdest ideas they've ever had. While some people use Twitter to vent and communicate with others, we thought we'd focus on the bizarre side again today. And that's why we've rounded up a collection of tweets from Egyptian users that echo how we're greeting August and its hot days.
For starters, we have an Egyptian Twitter user who now appreciates boredom as he has lost interest in chasing things that give him 'dopamine rushes'. With everything being extremely dull in Egypt at the moment, we understand how some people gave into the aura of monotony.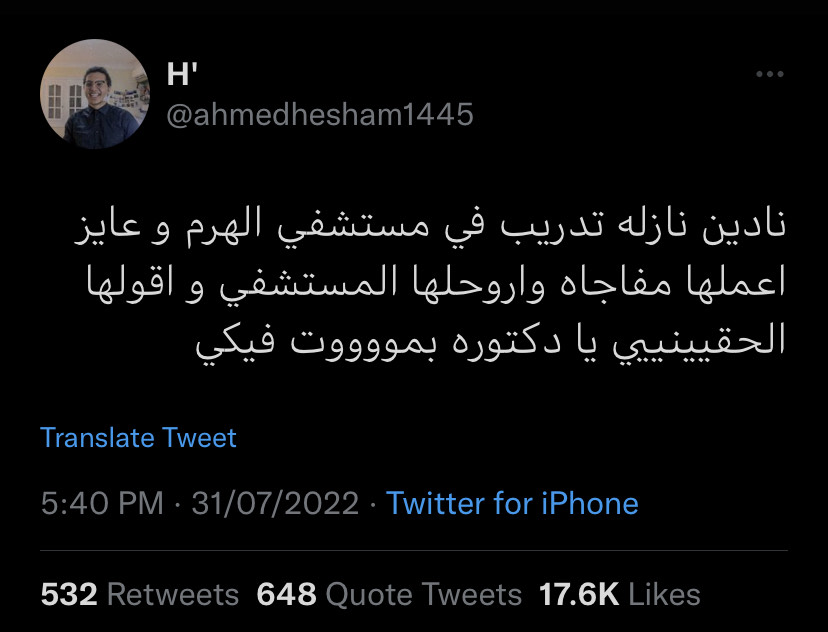 With a totally different vibe, we also have a tweet by someone who's completely smitten with his girlfriend and wants to surprise her at her workplace! Since the girlfriend is a doctor, the tweeter said he wanted to show up and surprise her by coming in as a patient and telling her 'bamoot feeky'—translating into how he loves her so much he could die. Yes, we see where the pun is here, and we're pleasantly surprised by the creativity.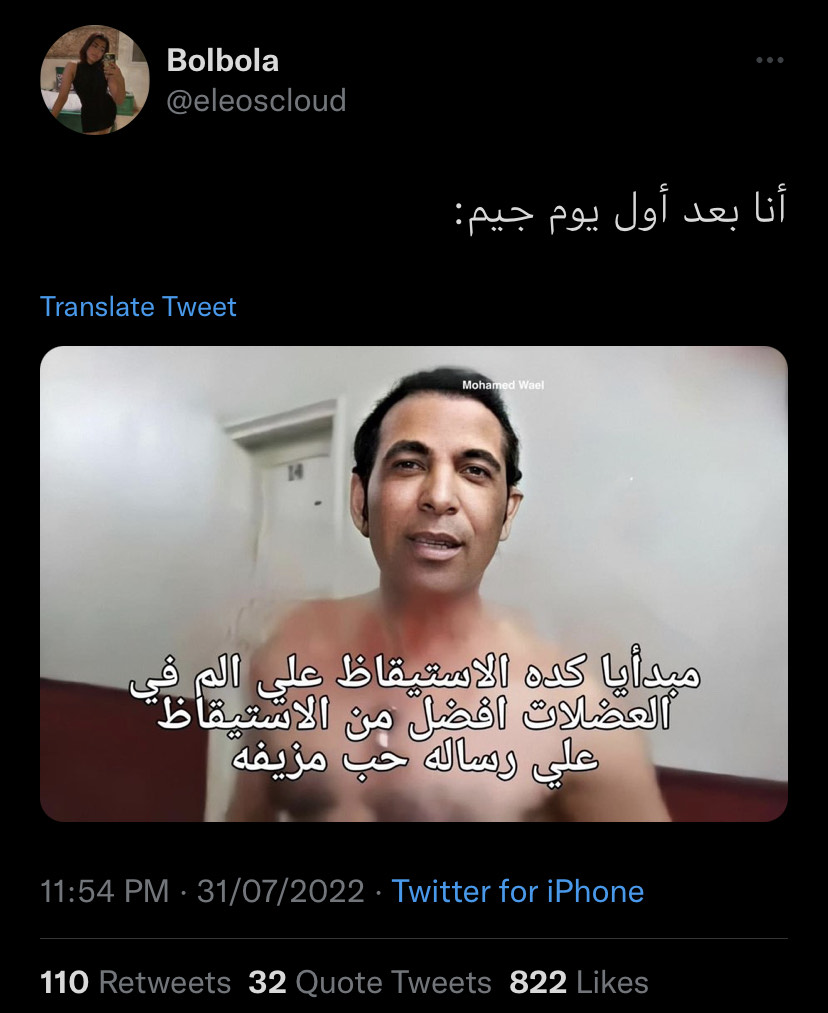 Outside the dating world, some Egyptians try to fight the atmospheric ennui by partaking in physical activities at the gym. Of course, exercise helps a great deal with mental stability, but this Egyptian Twitter user mentioned how they use a workout to intentionally make themselves sore. That way, they can apparently forget the pain of being single and focus on their physical pain instead! The meme the user included clearly shows that, too, though we think it kind of feels like they're just lonely.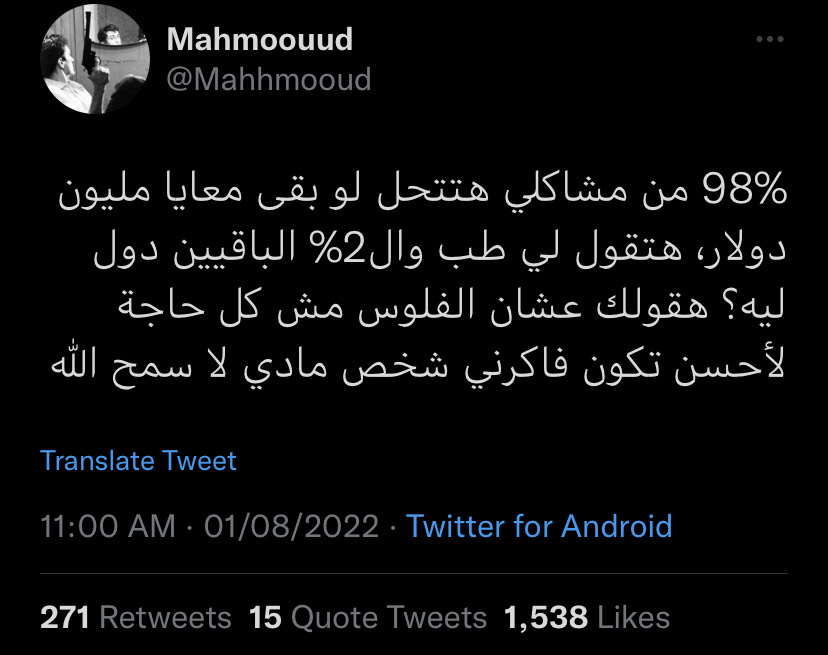 In a stunning blow against the 'money can't buy happiness' concept, one Twitter user said he could solve 98% of his problems by receiving one million US dollars. He also added that the 2% he left out are related to problems that aren't financial, because 'life isn't all about money, after all'. We can't say we don't get the monetary struggle, though!