The E-commerce world is full of all sorts of bizarre stuff put on sale. But human beings? Oh wow! We never expected that. And apparently, they come within budget too! Abo Mohamed, for instance, is offered for EGP 150 ONLY! No kidding.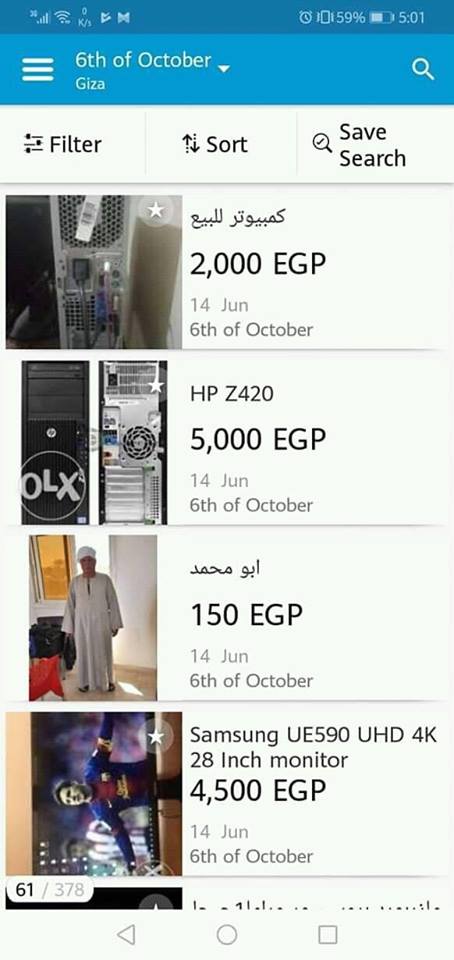 Imagine browsing OLX, looking for a mobile or a laptop, then you casually stumble upon Abo Mohamed on the list! Okay… Let's try to take this seriously for a minute. What if we do order Abo Mohamed, how do you think he'll be delivered? We mean, the packaging is going to be hard. Is he going to be wrapped in bubble wrap or what? Also, we have to say the unpacking is going to be a bit creepy.
Either way, Abo Mohamed seems like a great deal. He comes with a lot of specs like a galabeya, a kalson (possibly), and authentic shebsheb. All for EGP 150 only? Can we buy two and get the third one for free? No?
Well, the main question remaining here is why on earth is Abo Mohamed on sale? Could this be a broker who epically failed to offer his services online? Or is Om Mohamed already fed up, so she decided to put her hubby on sale?
If you think you know the answer, let us know in the comments.